Does anyone out there not have toothpicks in the spice cupboard? I will tell you how old mine are if you tell me how old yours are. Mine….decades old, I'm sure. Many of you know that my mom is the queen declutterer. She must of had 2 boxes of these toothpicks because that is her writing on the box…..it reads;
I have another box so keep this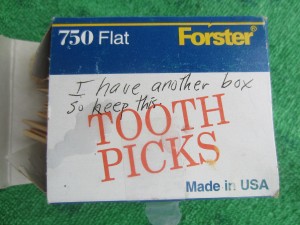 This morning I got up with a great idea. I would paint some rocks with the old florescent paint that has been in the shed for a couple of years. The artist in me is always looking for ways to make the garden bright and interesting and what could better light up the path to my chicken coop (with no chickens, yet) but florescent green rocks?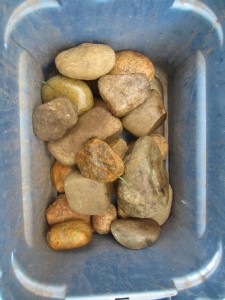 First I headed to the recycle trash can to pull out an old blue plastic box, put the rocks in, then went to the shed for the paint. Ready, set, go… and nothing. The thing was clogged. What now? I know, I will boil water, put the tip in and get a toothpick to get out old paint.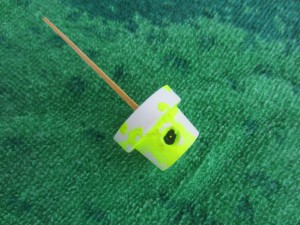 It has been months, maybe years since grabbing a toothpick. The message on the box caught my eye. The box was old and falling apart, it even had old tape holding all sides together.
This project is ongoing and you will get an update.
The question for today is;
How many toothpicks do you need? I suppose if you make lots of hors d'oeuvres (had to look up proper spelling) then you would have need for a box but I don't routinely make them so they sit in my cupboard for just in case.
Time to declutter old toothpicks!