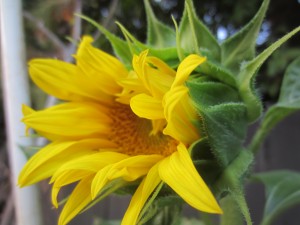 Organizing your stuff is a process and if you want to be successful you will have to get rid of what you don't wear or use or even need (which for most of us, is a lot of stuff)
Parting with expensive stuff is painfully hard. A harsh reminder of money not well spent. Ouch. Maybe the one good thing to come from parting with something expensive is next time around you won't be lured into buying it in the first place.
Parting with sentimental stuff can be just as hard. There are ways to safely let go and at the same time keep the memory.
No matter what method you use you need to remember to be patient with yourself.
If you follow through and begin to declutter you will eventually see something pretty in the simplicity of life.
Be patient.