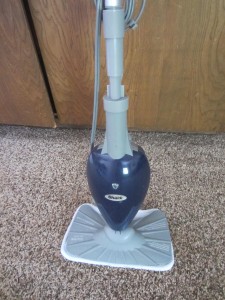 Once again, it was the infomercial that won. If you have carpet you probably have a vacuum. For tile and wood you have brooms and mops. Sounds somewhat simple for keeping the floors clean. Doesn't it?
But then they come out with something that does more. In fact you need to do very little. Just plug it in and magic happens! Or not.
These kinds of fancy moppers end up taking up valuable space for many of us. If you use the new and improved vacuums and moppers then keep them.
If they are taking up space and you don't use them then now is the time to take them out of the closets and make a decision.
Are they broken? If they are, you have 2 options. Take them to get fixed or get rid of them.
Taking a vacuum to get fixed is like taking a car to get fixed. Most of us just have no idea how these things work. If the guy says, it can't be fixed or the price to fix is crazy high then we don't question it.
My sister recently took her very expensive hardy vacuum to get fixed. They guy said it couldn't be fixed and talked her into buying a new one. She was bummed because she liked that old sturdy vacuum.
Two weeks later she walked by the store and saw her old vacuum in the window for sale. She went into the store to make sure it was her old vacuum and sure enough, it was. After weeks of fighting with the dishonest sales guys she decided to let it go.
Here is the bottom line with a vacuum. Most of us only need ONE. That's it. Only one.
My sister's advice to you….donate your extra vacuums! Just don't donate to dishonest sales people who lie to you. You will feel better if they end up in a non profit 2nd hand store.