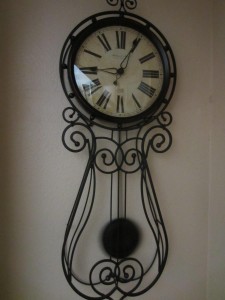 Clocks and watches have a way of hanging around the house, even if they are broken.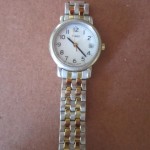 Maybe it's a simple dead battery or you have put in the garage to make room for an up to date prettier clock. Bottom line is that you have lots and lots of clocks and watches not being used.
If you have read other articles on this site then you know the recommended routine.
Organizing is code for decluttering.
A trip to the goodwill, or anywhere that will take second hand items, is in order.
There is always the option of selling or giving away to a friend or family member.
My family had our famous cuckoo clock that ended up with my sister. A couple of decades ago my 4 year old pulled on the chain and it broke leaving little medal pieces all over the floor. He gathered and hid them and then let us know that a monster broke the clock.
The forgiveness process:
He lied and denied and then blamed it on the monster. The guilt got to him so he then confessed and with some encouragement, asked my sister to forgive him and she did.
Are clocks cluttering your walls?
How many broken watches are in your jewelry box and drawers?
Experience living with less! Get rid of broken clocks and watches!