This book, along with many others, have inspired and motivated me to get organized. These books collectively confirm the key to organization.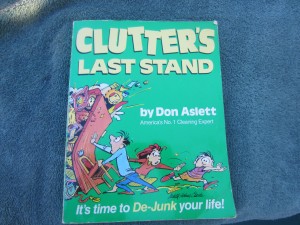 The key to organization is to declutter.
It's almost too simple.
If you have less stuff to organize, you will be more successful.
More and more I'm leaning towards minimalism, and I like it. Living with others will force us to compromise and teach us those life lessons we often don't like to learn. However, if you begin to get rid of some of your stuff them maybe others in the house will like what they see and do the same.