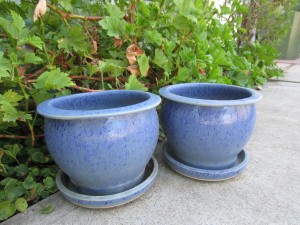 These pots have been used in the last year and I like them. So why am I getting rid of them?
MINIMALISM
Like so many of you out there I've discovered that living with less is nice.
Less to juggle and less to clean makes for a more simple life style.
They were carefully wrapped and put in the donate bag this morning, followed with a quick detour to the goodwill drop off.
Simplifying means more time and energy.