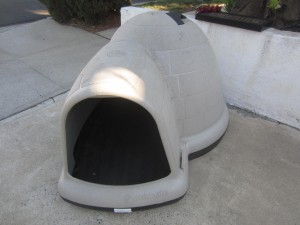 We love our pets. My friend Betsy, loves loves looooooves hers. This is why she has spend over a kabillion dollars buying everything possible to make life good for her animals. She isn't the only one spending that kind of money on pets.
The financial reporting of what we really spend is a little shocking. Vet visits, grooming, treats, and all of the leashes one has to buy to eventually find the perfect leash, adds up.
But what do you do when you have pet stuff that you don't use anymore?
So here we go again. Simplify your pet stuff.
Do they use it?
Do they need it?
Do they enjoy it?
If you bought pet shampoo 5 years ago that you are not using anymore; then get rid of it.
Broken leashes can be thrown away.
Fancy nail clippers that cut your pet the first time you used; get rid of them.
Pet clothes, costumes, diapers, wigs and hats that are not being used; get rid of them.
Pet blankets and beds that are soiled, being used by ticks and in the backyard; get rid of them.
Our pets don't need, want or even enjoy many of the things we buy. They want our attention and in return they make life good. For some, they are life savers.
Be good to your animals and they will be good to you.