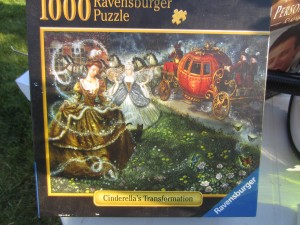 Does anyone out there have patients anymore for putting together a puzzle? For some it's a hobby and can be a relaxing hobby. The art of piecing together a puzzle could also mean a good social time. Where you are actually having a conversation with a real person sitting in front of you instead of a computer.
Oh….The Good Ol' Days
For most of us, they were given to us as gifts, and those gifts are now up in our closets. The honest truth is… we will NEVER work on these things again and yet we keep, despite the missing pieces. Why? Not sure.
Maybe you put together a very impressive puzzle and then had it laminated to hang like a picture on a wall. It may even be a conversation piece.
If you are working on a puzzle or if you enjoy looking at the puzzle hanging on the wall then, keep. But, if you are tired of keeping them for no good reason then consider selling them or giving them away.
Do you use it? Do you need it? Do you enjoy it?
Starting with these questions will help you begin the process.
It's this simple…Are you working on the puzzle or is it just taking up space?